How Much Can I Make?
Enormous Profit Potential with Our Martial Arts Franchise
Premier Martial Arts is poised to transform the $4 billion martial arts industry. With a proven business model that is simple to run and easy to scale, Premier Martial Arts is a low-cost investment opportunity with enormous profit potential.
The rising popularity of martial arts in popular culture, as well as the laudatory effects that the discipline of martial arts has on people of all ages, make Premier Martial Arts a wise investment. Our business model is designed to foster the long-term success of our franchisees by focusing on profitability in seven key ways:
Placing our studios next to popular destinations such as coffee shops and restaurants in high-end retail settings.
Premier Martial Arts operates on a 1,200 to 1,600-square-foot footprint. That keeps overhead costs low, allowing us to be in the best shopping centers in any market.
Our business only requires a small staff to serve hundreds of students, which keeps ongoing costs low and margins high.
One business is designed to be able to serve 160 to 360 students over the course of each week. Because we typically retain our customers for multiple years, this is a great recurring revenue stream.
Our business is also designed to grow to meet the needs of the community: for instance, martial arts has the flexibility to add classes such as self-defense courses for women, fitness kickboxing, yoga, children's educational programs like Bully Proof, and other community-building events.
Premier Martial Arts provides expert branding and marketing support to help you connect with your community and win new business.
Our simple business model is easy to scale up to multi-unit status, greatly increasing your profit potential.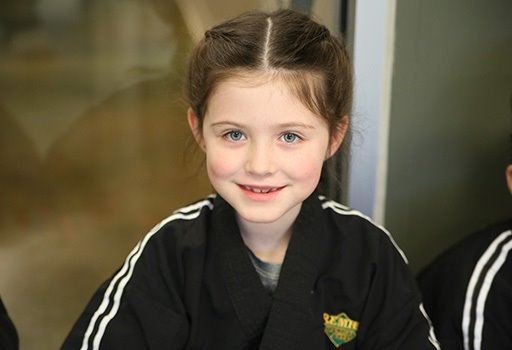 "We take an enormous amount of pride in helping entrepreneurs realize their dreams in owning a martial arts franchise studio," says Barry Van Over, Founder of Premier Martial Arts. "While we take martial arts extremely seriously, and we believe that we provide the best martial arts experience in any market we're in, we recognize that this is a business. We've developed a business model that emphasizes profitability and long-term growth. We want our franchisees to not only help people in their communities but also to earn a great living from this business. We're proud to be able to say that we have helped dozens of entrepreneurs do just that."
For a more detailed look into how well our franchisees perform, fill out a form and we'll reach out to you shortly.
2021 Calendar Year Gross Sales - Top 15 Studios
Average

Median

Minimum

Maximum

% Above Average

$548,345

$508,180

$380,494

$889,730

33%
2021 Calendar Year Gross Sales - All Studios
Average

Median

Minimum

Maximum

% Above Average

$315,850

$286,336

$36,516

$889,730

44%
Disclaimer: All financial information presented is for information purposes only and subject to the Premier Martial Arts 2022 franchise disclosure document (the "FDD"). Please refer to Item 19 of the FDD for a complete financial performance representation. This information is not intended as an offer to sell, or the solicitation of an offer to buy, a franchise.